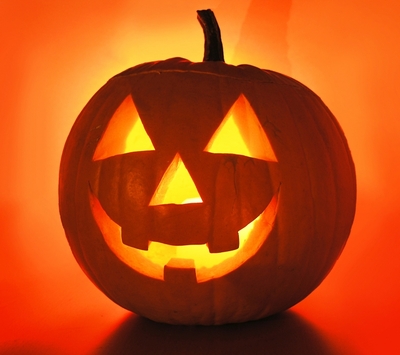 The end of October is fast approaching, bringing with it the spooky Halloween Holiday — and as ever, there are a host of terror-ific events being set up all around the country. Here is a brief snippet on some of the things on offer in the run up to Otober 31st.
Blists Hill Victorian Town, Ironbridge, Telford
Ghostly Gaslight
Head to Blists Hill Victorian Town on 29th October to join in an exciting night out. Instead of the usual Victorians frequenting the shops and houses, ghosts, ghouls and all other sorts of scary types will be lurking in dark corners in the eerie 19th century setting.
National Space Centre, Leicester
Halloween Wizardry
Over the half term holiday (15th-30th), pop along to the National Space Centre to experience some real science that borders on the magical! Dabble in potions and alchemy to discover the secret behind Disappearing Water, or mix some Changing Water and Exploding Bubbles! Wizarding classes can be attended at any time during the day, allowing plenty of time to explore the Centre.
Hastings
Fright Night Smuggler's Adventure
As a Halloween treat for the older folks, there is an 'adults-only' night set in St Clements caves under Hastings Old Town on 29th October. Frights lie around every corner, with zombies, skeletons and all manner of creepy characters lurking and waiting. Spooky music, dim lighting and a liberal covering of spiderwebs transform the caves into a truly terrifying atmosphere.
Warwick Castle
The Haunted Castle/Dungeons After Dark
From 22nd October Warwick Castle is getting fully decked out in prepartion for the horrifying holiday, with live entertainers in full Halloween gear roaming the castle and its grounds to add to the ambience. Other events include the Dungeons After Dark, where visitors are given the opportunity to adventure through the castle and the gruesome dungeons below, before enjoying a full three course banquet. For older visitors, there is also The Haunted Castle After Dark which features a seance gone somewhat awry…
Rilfes Museum, Salisbury, Wiltshire
Ghost Hunt at the Rifles Museum
For people who aren't into the full Halloween frights and scares, Rifles Museum is offering rare paranormal investigation adventure. A team of experienced investigators have been granted access to the building and will lead an evening of ghost hunting and demonstrations of the latest equipment used for it. Join the team on 30th October from 8:30pm until 2am.
Events are planned for all over the country — be sure to check out your local areas for frighteningly fun evenings available for the end of October.