Summer Concerts in Marbella – Starlite Festival 2015
The Spanish coast will be welcoming numerous famous guests this summer for the premier music and dance festival that is Starlite in Marbella. The fabulous festival lasts for a month and includes a programme filled with huge concerts, parties, shows and premieres. The list of famous names appearing throughout the month has grown considerably over the last few months, with some monumental names preparing to take to the stage between July 18th and August 22nd.
A History of Starlite
Starlite is famous for attracting festival-goers from all over Europe to an event defined by culture and community. Hosted at Marbella's quarry, a natural open-air amphitheatre, Starlite provides us with a complete cultural programme for one month every year.
The stars that regularly make an appearance each year embrace the warm social atmosphere and regularly mingle among the audience for drinks, food and the unique experience in general.
Starlite is famous for its musical performances and for playing host to some of the industry's most iconic figures, including Tom Jones, Pet Shop Boys, Bryan Adams, Julio Iglesias, Ricky Martin, Enrique Iglesias, Tony Bennet, Malu and Alejandro Fernandez. Alongside these huge names, Starlite is considered a major ambassador of what Spain has to offer to its tourists.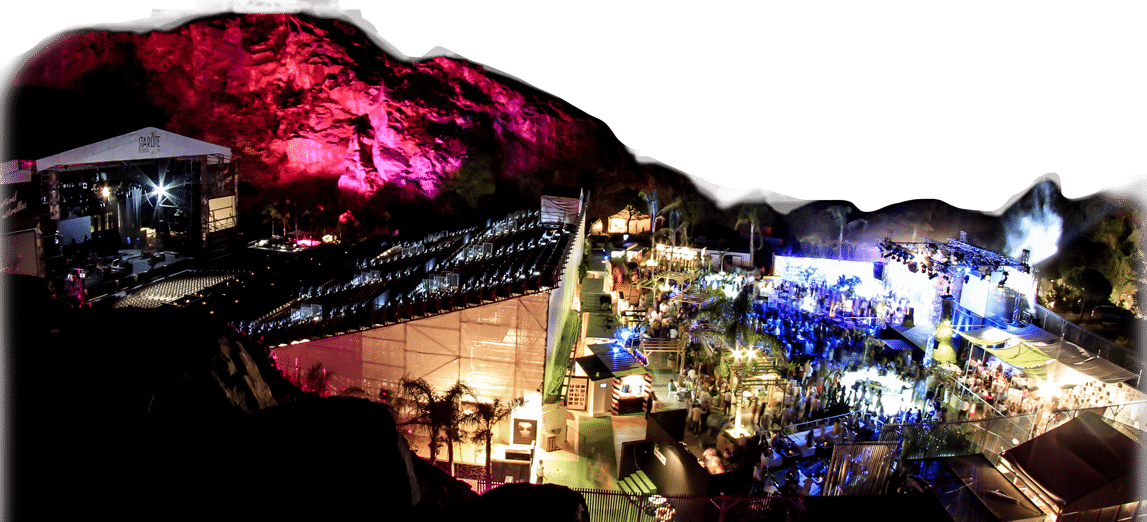 Starlite was founded over thirty years ago by three visionaries, Prince Alfonso von Hohenlohe, Julio Iglesias and Placido Domingo. They were eager to create a music festival that would be internationally recognised for its contribution to both music and community spirit. The festival was set up in Marbella's quarry and celebrated from 1983, year upon year.
Who's Performing?
The considerable array of start performers appearing in Marbella this summer include Lionel Richie, Lenny Kravitz and Andrea Bocelli. Lenny Kravitz is one of the biggest names in rock music, while he's also made a name for himself as an aspiring actor having appeared in a handful of films and productions. Lionel Richie is one of the best-selling musicians of all time and is probably most famously known for the line "Hello, is it me you're looking for?" Andrea Bocelli never fails to provide spine tingling performances wherever he goes, with the tones of this world-famous opera star set to take to the stage at Starlite once more.
The music has always played a huge part at Starlite festival, but it's important we don't forget, alongside these wonderful musicians and beautiful melodies, the social attractions and communal spirit that is ever-present. The Starlite Lounge is open between 8pm and 6am and makes for the perfect place to mingle with fellow festival-goers. It also plays host to various fashions shows, performances, art exhibitions and restaurants. At the stroke of midnight, the Lounge transforms into the idyllic festival atmosphere with parties, DJ's and soirees all taking centre stage.
Hollywood actor Antonio Banderas will be making an appearance to host the famous Starlite Gala. Banderas is one of Malaga's famous sons and continues to work immensely hard to help local charities gain more recognition. This year, with the help of Antonio Banderas, the Gala will look to raise money for disadvantaged families and communities.
What Next?
If you're captivated by the prospect of visiting one of Marbella's most memorable summer festivals, you can found out all you need to know about tickets and travel on the official Starlite website. Tickets are sold independently so you can choose which acts you'd like to see. Remember that the biggest names will sell out fast, so don't hesitate in getting your hands on tickets to this wonderful summer event.
Article provided by Marbella's largest real estate agent, Panorama Properties.